JOB PORTAL DEVELOPMENT
We as a recruitment management portal development company understand the complete hiring process from reaching out to job seekers, building a resume database, job postings, and other minor details including mass emails and job alerts. Apart from developing your recruitment job portal or website, we also help from planning your recruitment business strategies to executing them with successful tech updates as and when needed. We always keep in mind all the features of both the job providers and job seekers while recruitment portal development. Partner with us to design and develop very attractive and cost-effective online recruitment portal and application tracking systems.
Job-Recruitment Portal Development
Proficient Brixcode team design and develop very attractive job portals that helps people find their dream job effortlessly. The fast growing technologies are making everything change just at a click. Organizations are willing to have the same quick and fast process to hire resources with ease and more effectively to get right candidate and for this purpose, they take help of online job portals Or Recruitment Websites. There are certain things, which make Job Portal ideal place for complete hiring process. Job Seekers Resume Database Access, Resume Search Tools (Category, Experience, Keyword etc.), Job Posting/Long Term Visibility of Job Posts, Sufficient/Unlimited/Customized space for Job description and other details, Mass mailing to short listed candidates, Confidential Job Posting (Employers details not visible if requested), Instance response from targeted job seekers, Automatic Job Alerted to targeted job seekers, Cheaper hiring process, for all these special features you can avail our services.
Automated Candidate Sourcing
Our online recruitment portal development provides automated candidate sourcing which means you can save tons of time that would be wasted in reviewing resumes. All you need to do is upload the job details and with a few clicks, you get the candidate's contact and resume details.
OThe web application's AI will identify candidates who fit your requirement and also reach out to them with automated emails.
You can design various outreach campaigns to be automated scheduled to go out at different time intervals.
Your website can also source candidates from various external job portals or other social media platforms like LinkedIn, Facebook, etc. with API integration.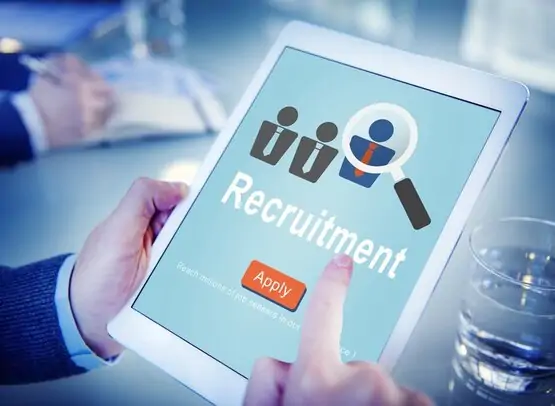 Application Tracking Software
Get attractive design, fully customizable and user-friendly recruitment portal development from Brixcode Technologies.
You can easily manage every step of the hiring process from getting resumes, scheduling interviews, assignments, follow-ups, negotiations, getting offer letters, and onboarding formalities through online recruitment management software.
ATS also helps you with calculating and analyzing metrics like cost per hire, time is taken to fill a role, which sourcing methods are more effective than others so that you can operate efficiently.