Travel And Leisure App Development
Make Vacations Memorable With Our Travel And Leisure Software Solutions
Web & Mobile Solutions for Automobile Industry
Transportation is one the oldest and practical ways of communication and connecting the world. The world would not have progressed so fast without development in automobile industry and transportation solutions. Automobile industry has experienced transformation from purely mechanical designs to electromechanical solutions. Now, with embedded intelligence, this industry has developed laudable designs that have advanced the utility and efficiency of automobiles.
The leaders in automobile industry look for solutioning experts for embedded development life cycle which includes understanding the advancement in niche auto-mobility as well as communication protocols such as CAN.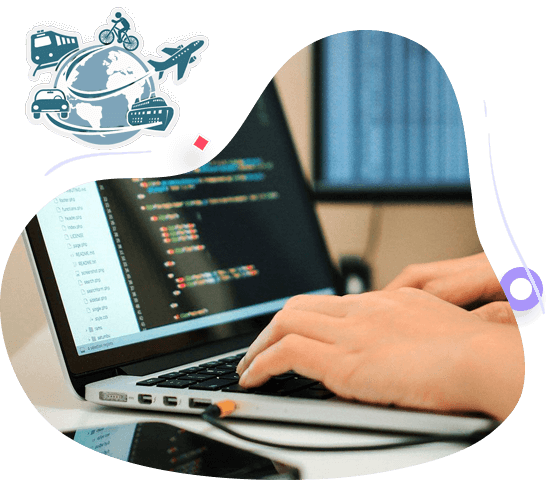 Custom Leisure, Travel and Hospitality Software Solutions
We build and deliver custom travel and hospitality software solutions that effectively address the technical challenges faced by travel, hotel and leisure industry.
Hotel, Travel and Leisure Booking Portals
Provide your customers with a better, faster way to book their favourite experiences online through our hotel and travel booking portal/app solution at fair rates.
Car Rental Software
For making your travelling journeys better and help you avoid any tiredness, we deliver reliable, standardized and secured car rental solutions. Accomplish journeys to your favourite destinations faster with our car rental software.
Trip Management Apps/Software
Schedule your trips, check room availability, and figure a perfect plan for the best travel experience with our Pre & Post-trip management software solutions.
Logistic & Inventory Solutions
The system comes with pre-enabled categories and data to align with your logistics and inventory. You can also customize the system as per your inventory.
Casino Digital System/Software
Get a wide range of custom casino software services or software solutions that streamline and automate all your casino tasks right from revenue management, regulatory compliance, cage management to player tracking and so on.
Amusement Parks & Attractions Software
We deliver end-to-end attractions management software for various entertainment facilities. For all major amusement park functions like park ticketing, park point-of-sale systems or attractions admission control, we provide custom software solutions that work seamlessly everywhere.
Vacation Rental & Timeshare Management Software
Get custom vacation and timeshare management software solutions that allow you easily search, price, and book vacation rental/timeshare properties.
Campgrounds, Parks and Recreation Apps
We provide custom apps and software solutions for campground, park and recreation facilities helping you automate and streamline all tasks related to camp organization, booking and recreational site management.