REAL ESTATE & HOUSING IT SOLUTIONS
Brixcode Technologies Solutions Group can respond to all of your real estate software solution needs through the right development strategy and proven skills of our development team.
How Exactly Has The Real Estate Industry Changed?
The Real Estate industry has seen some major paradigm shifts ever since technological advancements have begun disrupting all aspects of enterprises. Mobilization of sectors meant that workers are more mobile and connected to their business from anywhere in the world, which has resulted in the rise in the demand for mobile apps for real estate.
Influencers who have had the first row seats to witness the change in the real estate sector due to technology say that the sector has not been disrupted, but the changes are vividly visible.
Technological advancements have altered the way the real estate sector functions. These changes have called on for effective real estate software solutions to be developed and deployed for organizing, streamlining, and selling in the real estate sector.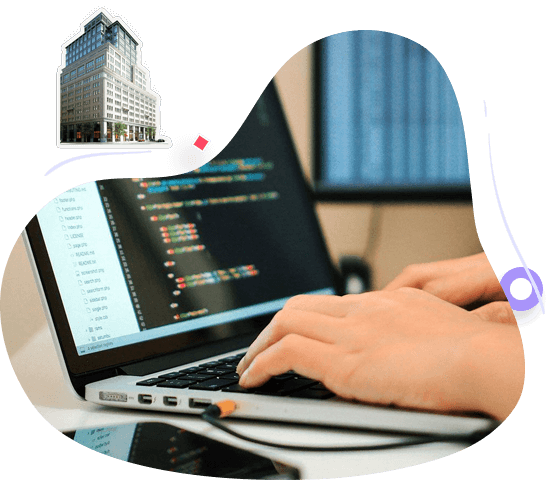 Our Solutions
Being one of the largest industries in the world, Real Estate has immense potential of technology incorporation. While the large part of the real estate business still depends upon traditional tools and methods, Brixcode Technologies works to create innovative and advanced solutions for the Real Estate & Housing Industry.
Real Estate Management Software
We are proud to implement custom real estate management software that seamlessly integrates with other IT systems like CRM, ERP, MLS platform, etc. in your firm.
Multiple Listing Service (MLS) Software
Connect with brokers or realtors working in the real estate domain in few easy clicks through our powerful MLS software. Perform tasks like checking local listings, contacting brokers, entering property details, etc. in one go through our all-in-one MLS tool.
Real Estate CRM Software
Improve your company's customer relationships, sales, and marketing efforts with our cutting-edge real-estate CRM solutions. We help you stay on top of real estate trends with our powerful real-estate CRM solutions.
Real Estate ERP Software
Build and grow you business faster than ever with our reliable real-estate ERP software solutions. Streamlining and automating misaligned tasks in real estate domain can be done effortlessly with our digital ERP solutions by realtors.
IDX/MLS Integration Solutions
As leading real-estate software solution providers, we provide comprehensive IDX/MLS integration services like IDX/MLS website integration, IDX design solutions, etc. Boost content automation, email engagement, lead capturing efforts, etc. easily through our IDX/MLS services.
HOA Management Software
Streamline and manage your HOA management tasks like board member appointment, monthly/annual fee collection, setting property values, etc. effortlessly with our industry-leading HOA management software solutions.
Real Estate Mobile Applications
We build fully-functional, feature-rich mobile applications for real estate and housing industry professionals. For all platforms - Android, iPhone and cross-platform, we deliver custom mobile apps for real estate.
Tenant Management Software
We provide reliable, secure and on-time SaaS enablement services for your ecommerce and retail business as per your specific needs.