Trend-leading Flutter App
Development Company!
Opening outstanding and endless opportunities for new generation app entrepreneurs.
The key to growth is innovation. Every latest technology attracts with its wide range of new features that outlines it more alluring and intriguing.
Using Flutter for native mobile application development delivers the advantage of pacing-up the application development process. It permits us to craft and scale the engaging interface easily in less time. Flutter offers a new name to the cross-platform Native applications with a widget library built of both Cupertino (Apple) and Material Design (Google). We hold a team of skilled native app developers who lead to futuristic:
Android mobile application development, and
iOS mobile application development, that attains the desired goals of all-sized businesses.
At Brixcode Technologies, the hybrid mobile app developers develop hybrid Android mobile apps and hybrid iOS mobile apps in an industry-driven arrangement, such as Ionic, IBM Worklite, Flutter, Kendo UI, Sencha, and more from the starting usage of high-quality code libraries along with best practices. Being a leading hybrid application development company, we, at Brixcode Technologies, link the best of the native apps and web applications to sketch best-performing cross-platform mobile apps that behave, like a native on Android, iOS, and Windows mobile platforms. Flutter is the best platform to craft hybrid mobile apps.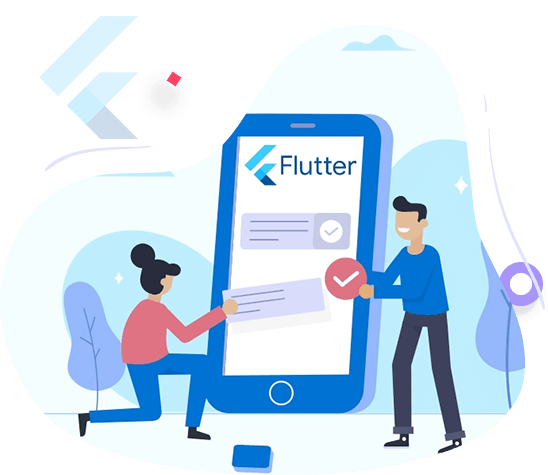 Hybrid App
Development Company
Brixcode Technologies caters to growth-centric businesses trying to reach customers before competitors, using Flutter's strengths. Our goal is to help you realize your app development dream while ensuring time-relevance as well as future-readiness. We offer the most talked about Flutter App Development Services that have geared up to change the way businesses work. With a dedicated team of seasoned and industry-appreciated developers, we are committed to shortening the desk-to-market time of your apps, allowing you to be at the forefront of innovation, today and always!
Empower your business with Flutter apps that can help you serve your customers swiftly and precisely the way they expect. Our intuitive approach in mobile app development and a more in-depth understanding of customer expectations help us build apps responsible for unmatched user experiences. We are the best flutter app development company that drives customer satisfaction by offering them tailor-fit solutions entirely in sync with their sensibilities.
Flutter Cross-Platform Mobile App Development Services
We are top-notch cross-platform apps development brand offering best in world Flutter app development services.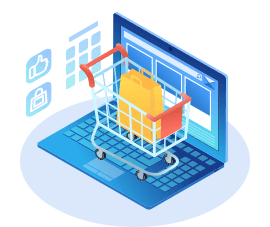 Custom Flutter Development
All the Android, iOS, and web applications we craft, at Brixcode Technologies employing Flutter, are an engaging glimpse of the brand that it showcases. We assure our clients that all the components of Material Design we employ in our applications are much customizable for them to pick and play around.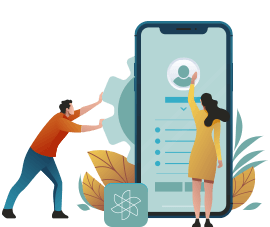 Prototype & Wireframe development
As well-experienced designers, we are fortunate to hold a wealth of wireframing and prototyping tools at a broad range of fidelities. The prototypes we craft using flutter allows us to test our supposition and run progressively to attain finished solutions saving money and time.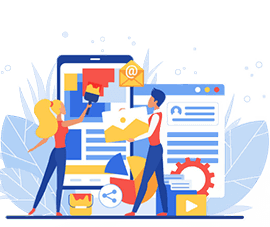 Flutter UX UI Solutions
The Flutter's widget is adaptable, rich, and crafts the flexible UI and engaging UX. The adaptive and simple layout system makes the applications look best on all the screens. On iterating, the UI alters in front of our clients in flicks. We at Brixcode Technologies innovate with the mobile app designs to craft engaging experience on Android and iOS.
Flutter Migration Solutions
If you are looking for migrating your application to the Flutter platform or want to upgrade the existing version of your cross-platform application, our Flutter mobile app developers are all set to help you out. We carry this process smoothly and easily with no data loss and bother.