Food & RESTAURANTS SOLUTIONS
Brixcode Technologies Solutions has established itself as a pioneer in developing software solutions for the Food and Restaurants industry.
Restaurant Industry Solutions
We have the solutions and services to help you manage your restaurant's growth, based on actionable insights. Our Insight360 solution for restaurants combines accounting services and industry tools and applications in a customized portal, accessible 24/7.

Insight360 includes a customized dashboard for instant access to key metrics in real-time, as well as historical metrics for comparison. Select from reporting categories such as weekly prime cost, inventory tracking, cost as a percentage of sales, and payroll for hourly employees. Our solution helps you maintain control of the financial health of your restaurant business by providing a reporting platform that consolidates data from multiple financial systems.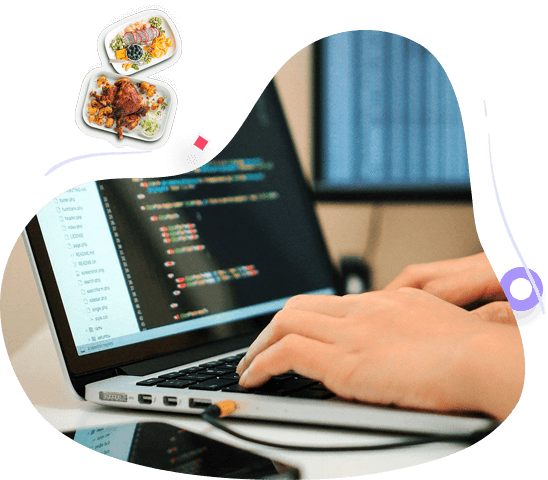 Our Solutions
Brixcode Technologies Solutions Group has established itself as a pioneer in developing software solutions for the Food and Restaurants industry. Through our extensive experience, we have been able to derive insights about the industry and apply them to create leading business solutions.
By far, Brixcode Technologies Solutions Group has developed and delivered the following web-based and mobile applications for the restaurant and food industry-

Food Ordering Portal
The development team at Brixcode Technologies caters to all the innovative ideas that your dream for serving your users with the food ordering portals that are highly reliable and quality driven.

Food Ordering Mobile App
Our mobile app has helped ample of café's, restaurants and product houses to deliver the food in a way, their user like thus, helps you to make money in the right way.

Restaurant Web Portal
Interactive designs loaded with screen shots of your café ambience, delicious food, happy clients and updated menu make a part of your Restaurant Web Portal, that your user cannot afford to miss

Restaurant Mobile Apps
Making the execution more handy, we build the mobile apps that fit for your restaurants requirements and deliver your consumers the best user experience.

Food & Recipe Blog
If you love the food of some café of the restaurant we will give you all the recipes and options associated with your users.

Order Management Solutions
Several of order coming around at a time, do not worry, we create management solutions that trace all the completed, partially completed and uncompleted orders.
Inventory Management Solutions
In order to address the situation related to scarcity of vehicles, our systems lays down all the vehicles on the road, the one that are free for delivering the food on time, every time.
Restaurant Search Portal
In case you have forgotten the route or the name of the restaurant, we will search it for you. Just write down the area or its specialty, we will list down all the options, thus saving your time.
Why Choose Brixcode For Restaurant Industry Solutions ?
Technology has allowed us to order food online and get it delivered to our door-step within a few hours. Many food tech organizations have also come up with the concept of real-time tracking of your food so that you know when exactly it is going to get delivered to you. The advantages of Food Tech industry can be summarized as follows –
Increased productivity & code quality
Fast Engagement
Dedicated Team Loyalty
Scaling Flexibility