Mobile UI/UX

Designing Services
Benefits of Mobile UI Design
Brixcode Technologies provides web app design services that focus both on solving business problems and meeting user needs. We create custom web app designs that guarantee a great user experience.
It Boosts Interest
When you develop an app, it gives you an easy way to showcase your products or services to your customers and prospective customers. Whenever they want, they can just use it as a one-stop point to get all the info they need.
Build a Stronger Brand
One of the most important things a mobile app offers to consumers is awareness of and communication with your brand. And through that regular interaction with your target market, you're fostering trust.
Boost Profits
When customer satisfaction increases, sales typically do too. The more interested and pleased people become with your product and your business, the greater consumer demand will grow.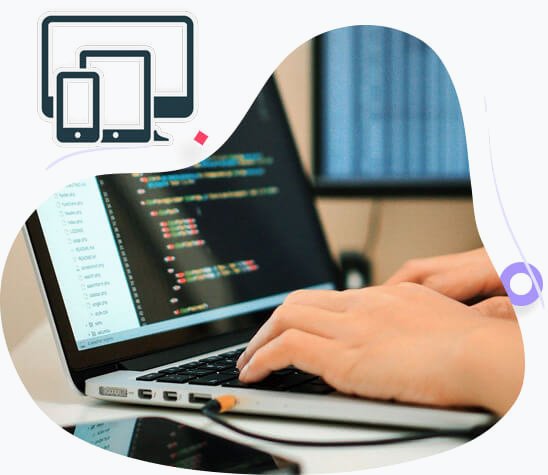 Mobile UI UX
Mobile UI Designing-Endless Possibilities to Enhance your Online Business!
Mobile phones are no longer limited to play their traditional role in communication. These have emerged as power-packed platforms for internet browsing, sharing and social networking. With vast array of apps introducing in the market, prominent user-interface is significant to entice customers. A best mobile UI designing company in India understands it well and provides solutions accordingly. Mobile applications are being introduced with smarter features and designs to help marketing campaigns, online business transactions and connectivity choices for always busy people around the world. People are doing multitasking every time and you have to give them hassle-free solutions to sustain them. As a leading website designing company in Delhi, we understand this fact and assist you with mobile UI designing by following a professional approach. Corporates houses, entrepreneurs and individuals are now incorporating user interface design in their mobile apps to enhance its usability for their
We've got you covered
The Brixcode Technologies mobile app design company is your one-stop shop. Our full-stack team does it all – from iOS and Android app design services to development and testing.
User experience design
Our goal with design is to create a quality user experience with intuitive navigation and clear layouts. To create a mobile app that's easy to use, we stick to best practices and follow common design standards. As a result, you get a product that both meets your users' needs and achieves your business goals.
User interface design
We create user interface designs for mobile apps according to Design Guidelines from Apple and Google. Our user interfaces strike a balance between usability, function, and visual appeal. We help our clients not only create attractive products but also enhance their brand competitiveness and increase user engagement.
iOS and Android app development
Brixcode Technologies provides a full range of iOS and Android development services. From mobile application design for iPhones and iPads to multiple Android devices, we provide complete mobile development services and create quality, cost-effective products. The mobile apps we build are high-performance, secure, and reliable.