TRANSPORTATION & AUTOMOBILEINDUSTRY SOLUTIONS
Automotive services from Brixcode Technologies – manage your supply chain, provide safe and reliable vehicles, improve quality, efficiency and safety, and reduce environmental impact.
Web & Mobile Solutions for Automobile Industry
Transportation is one the oldest and practical ways of communication and connecting the world. The world would not have progressed so fast without development in automobile industry and transportation solutions. Automobile industry has experienced transformation from purely mechanical designs to electromechanical solutions. Now, with embedded intelligence, this industry has developed laudable designs that have advanced the utility and efficiency of automobiles.
The leaders in automobile industry look for solutioning experts for embedded development life cycle which includes understanding the advancement in niche auto-mobility as well as communication protocols such as CAN.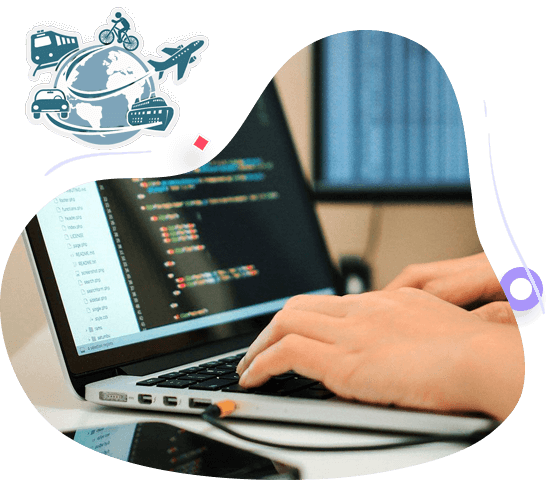 Our Solutions
Brixcode Technologies is the leading provider of web, mobile and software solutions for Transportation & Automobile Industry. Being one of the fastest growing industries and one that has direct interaction with end-users, the automobile industry has a great scope of digitalization. We bring to the table the solutions that do not only automate the processes but make the entire management process cost effective.
Dealer Management Systems
We create systems that make it easy for you to manage your dealers. The systems can be easily used from a desktop or your smart phone, enabling you to manage on-the-go.
Fleet Management System
Keep a record of your fleet and track your vehicles effortlessly. Our solution makes it easy for you make the best use of your fleet. Can be easily used on your smart phone.
Shipping & Delivery System
The system enables you to manage shipping & delivery processes on-the-go. You get comprehensive access of your orders, fleet, delivery boys and shipping status.
Logistic & Inventory Solutions
The system comes with pre-enabled categories and data to align with your logistics and inventory. You can also customize the system as per your inventory.
Supply Chain Management
The supply chain management solutions enable you to manage your production, demand and supply. Make better decisions with an interactive & easy-to-use platform.
Data Warehousing Solutions
The Data Warehousing Solutions from Brixcode Technologies are highly effective for large businesses with mammoth data warehouses. Manage & protect your data in an easy way.
Logistic on Demand
Connect with your end-users in an interactive way. While your users get an interactive platform to book your services, you get an easy-to-use backend to manage everything.
Manufacturing Solutions
We provide web, mobile and software solutions for automobile manufacturing units. The solutions make it easy to improve the manufacturing process.